\
It's officially Fall out here in sunny Los Angeles. I was feeling gloomy and needed some hearty snuggle food. For a long time now I've wanted to make a Guinness stew that I had had years ago. Why not now? I started this stew the night before in my good ol' crock pot. Crock pots harken back to the days when I worked craft services and Brian from Craftlandia and I would make seriously fun concoctions for the crew. My favorite being Curry Shephard's Pie.
Curry Shepherd's Pie from Andrea Harrell on Vimeo.


So, after dinner last night I cleaned up my first mess from the lobster ravioli and got to making the stew.

Ingredients:
half of a butternut squash peeled and cubed
1 potato cubed
1 carrot cut into sections
1 leek sliced
1lb stew meat
1 cup barley
2 stalks of celery cut
1 onion cut into chunks.
2 cloves garlic smashed and chopped
1 can of Murphy's Irish Stout or other stout
worcestershire sauce
cumin
cayenne pepper
bay leaf
brown sugar
Cut up the veggies (except the onion) and put them into the crock pot.
Dredge the stew meat in flour with salt and pepper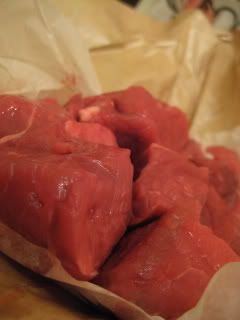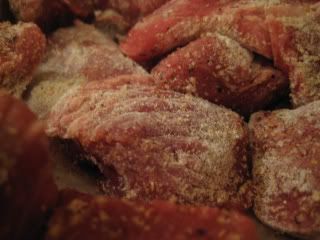 Brown the meat in a pot with the onions. Add to the crock
Pour in can of beer. Add water to fill the pot, about 2 cups for me.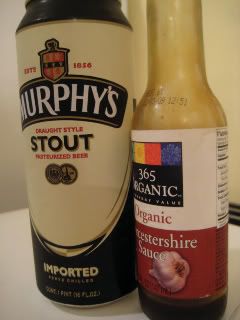 At this point I tried adding the worcestershire and the lid fell off dumping about a 1/4 of a cup in. I'm not sure if this was a bad thing or not but the stew turned out fine in the end. But I'd probably go with 2TB when I do this again.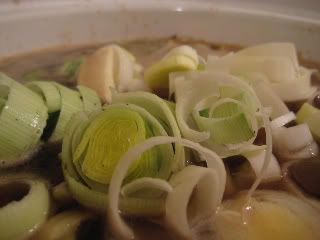 Add the bay leaf, about a Tb of cayenne, and cumin, and 2 Tb of brown sugar. Salt and pepper for good measure.

Put the top on the crock pot and set to Low. By the time you wake up your kitchen will be steamy with beefy goodness. No kidding, this morning I wanted to bathe in my crock pot. I added a tad of cumin and cayenne at this point now that I could taste it. SOOOO good. seriously this was deeelish.