\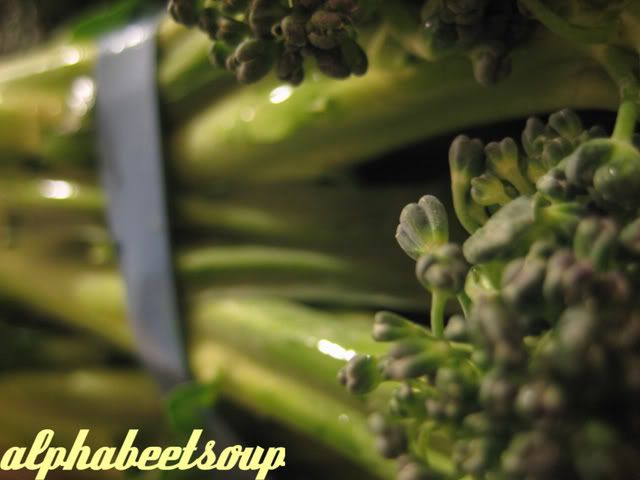 I love cream of broccoli soup but just looking at it gets my intestines in a bunch. What better challenge for me than to veganize this delicious winter dish. In Tal Ronnen's vegan cookbook he uses a cream made from cashews. It's the kind of thing that needs to be prepared ahead of time. Not my style. I'm a fly by the seat of her pants kinda cook. But I figured why not run with the cashew idea but make a fine meal out of it. SUCCESS. Sure it's not super super milky cream but it added a toothy texture that I really enjoyed. The recipe as a whole is easy and fairly quick.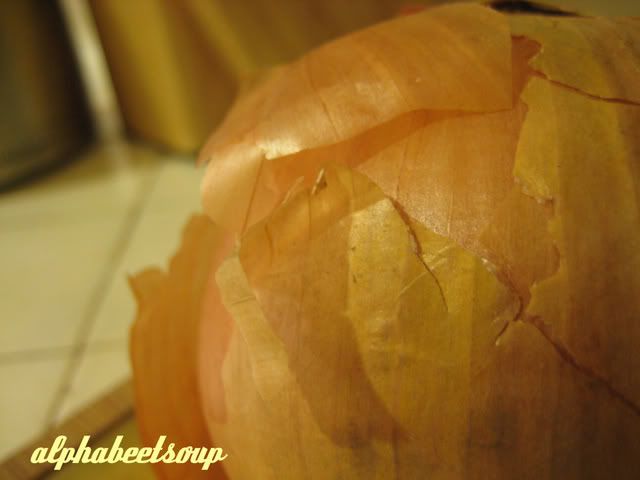 INGREDIENTS:
2 large heads of broccoli cut into chunks. Peel and cut stems as well.
1 large yellow onion chopped
2 cloves garlic chopped
1 zucchini chopped
1 celery stalk chopped
2 cups of raw cashews - processed into 1 1/2 cups of meal.
16oz vegetable stock
1/4 cup of nutritional yeast
1-2 bay leaf
In a stock pot, over medium high heat, saute the onions and garlic in a bit of olive oil. When the onions start to become translucent add the broccoli, zucchini and celery. When the broccoli starts to brighten, add the vegetable stock, salt and pepper, and a bay leaf.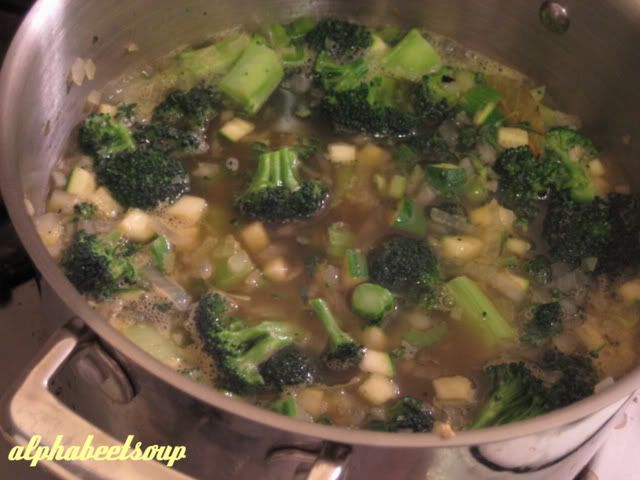 Add your raw cashews to a food processor and blend until there is a fine meal.
Add the meal to the soup along with the nutritional yeast and cook until the vegetables are soft.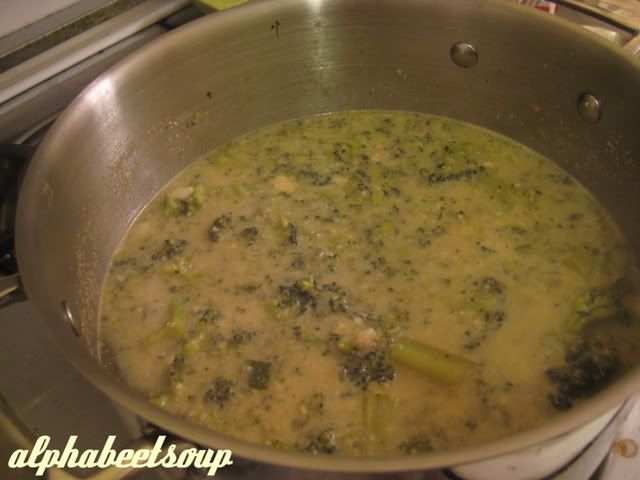 Blend the soup in batches in either a blender or food processor and add back to the pot.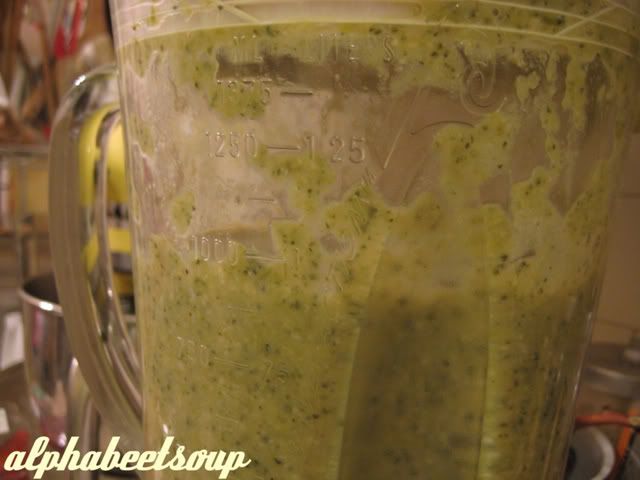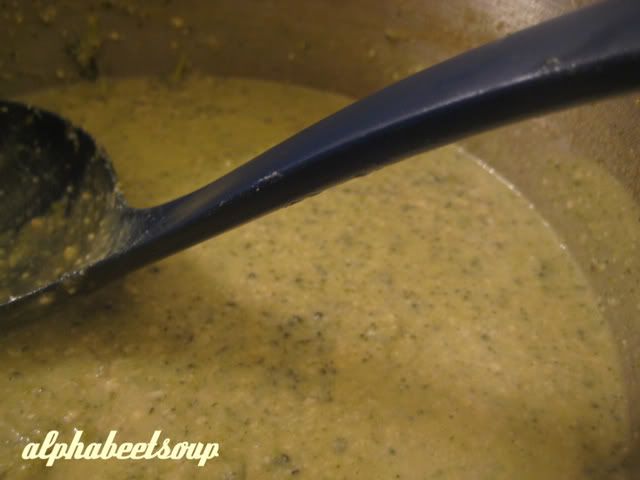 Serve with a slice of crusty bread and try to resist licking the bowl when it's all gone.